Thanks to everyone who has already sent in a photo of their Mighty Girl in costume to this year's Halloween Gallery! If you'd like to submit a photo, the deadline is Tuesday, 11/6. For ways to bring a little Mighty Girl spirit to upcoming holidays, including Thanksgiving, Christmas, and Hanukkah, visit our Holidays & Celebrations book collection.
This Week in A Mighty Girl History

| | |
| --- | --- |
| Bobbi Gibb, the first woman to break the 70-year-old gender barrier of the world's oldest annual marathon, was born in 1942. With women banned from running, she sneaked into the 1966 Boston Marathon and finished faster than two-thirds of the male runners. | Harriet Powers, the "mother of African-American quilting," was born into slavery near Athens, Georgia in 1839. Her quilts, which combine European quilting techniques and African textile arts, are considered among the finest examples of 19th century Southern quilting. |




100 Years Ago, Women Were Beaten and Tortured For the Right to Vote. During the "Night of Terror," guards were ordered to teach the imprisoned suffragists "a lesson." You can honor their struggle and sacrifice by voting on Tuesday's Election Day (find your polling place here).

Three Things Girls Need From Their Fathers. Dads play an important role in supporting girls' healthy sexual development but, as psychoanalyst Joyce McFadden observes, it can be a challenging topic for many fathers. She recommends three things dads can do to help their daughter feel comfortable and proud of her body as she grows.

Ethiopia Elects Its First Female President. Sahle-Work Zewde, who is now Africa's only current female head of state, says that advancing women's rights is a major priority, asserting: "If you thought I spoke a lot about women already, know that I am just getting started."

Helping Girls Cope with Bullying and Frenemies When Friendship Is Used as a Weapon. Bullying prevention expert Signe Whitson offers tips to parents on helping girls through friendship conflicts, including on how to recognize relational aggression and respond to toxic friendships.

The Historic Women's Strike in Iceland. On October 24, 1975, 90% of women in Iceland participated in a strike for equal rights. Called Women's Day Off, the strike was one of the most significant first steps toward Iceland becoming "the world's most feminist country."

From A Mighty Girl's Marketplace

This vibrant picture book presents a colorful world of possibilities — from astronaut to zoologist and everything in between — for Mighty Girls with big dreams! Each letter of the alphabet is represented by a career, from veterinarian to judge to firefighter, and features a fun illustration of a woman at work and a one-line description about the impact she makes on the world ("A is for Astronaut. She blasts into outer space to explore new worlds.") Presented as an oversized board book and featuring a diverse array of women, this inspiring, boldly illustrated book will leave Mighty Girls dreaming of what their own futures will bring! Ages: 2 to 5




---

Did you know that the modern celebration of Thanksgiving is largely due to the efforts of one very persistent woman who dreamed of creating a national holiday that would bring Americans together on a unifying day of thanks? This little-known heroine of Thanksgiving was Sarah Hale, and she persevered over three decades to make her dream come true! Acclaimed author Laurie Halse Anderson takes a funny, irreverent tone in this story focusing on Hale's efforts, while Matt Faulkner uses caricature-like illustrations for visual humor — including one image of Sarah and other women storming a state house with a quill for a battering ram! End notes include more details about the history of Thanksgiving, as well as encouragement to the reader: "Pick up your pen. Change the world." Ages: 5 to 8




---

Set in the world of the beloved Newbery Honor-winning Ella Enchanted, 15-year-old Evie is busy mastering the healing arts and has no plans to settle down anytime soon. So when her friend Wormy unexpectedly proposes to her, she gently turns him down – much to the chagrin of the meddling fairy Lucinda who overhears the proposal and decides to punish Evie for rejecting an "exemplary" suitor. She turns Evie into an orge, who are hated and feared by the local people, and gives her 62 days to accept another proposal or remain an ogre forever. Fortunately, Evie has her own ideas about how to break the curse and determine her own future. Ages: 8 to 12




---

12-year-old half-Muslim, half-Hindu Nisah doesn't know where she belongs anymore after India splits into two countries following the end of British rule. The 1947 partition into India and Pakistan is a tense time, and hundreds of thousands of people are killed due to the growing hostility between the Hindu and Muslim populations. And when Nisha's father decides that it's too dangerous to stay in what is now Pakistan, they become refugees, traveling on foot to a new home. Through a series of letters she writes to her mother, who died when she was a baby, Nisha tries to make sense of her new life and new identity as she journeys in pursuit of a hopeful future. Ages: 10 and up




---

Supreme Court Justice Ruth Bader Ginsburg's pioneering career has made a profound mark on both American law and society. Now, in this meticulously researched biography, fifteen years in the making, admirers of this groundbreaking jurist can learn about the foundational moments of her life, work, and philosophy. When Ginsburg began her study of law, she was one of only a handful of female law students; as a law professor at Rutgers University, she had to hide her second pregnancy or risk losing her job. But her tireless efforts to fight for gender equality have continued to push progress forward. In this substantial work, author Jane Sherron de Hart has produced an intriguing portrait of a justice whose influence, particularly on the lives of American women, cannot be overstated. Age: Adults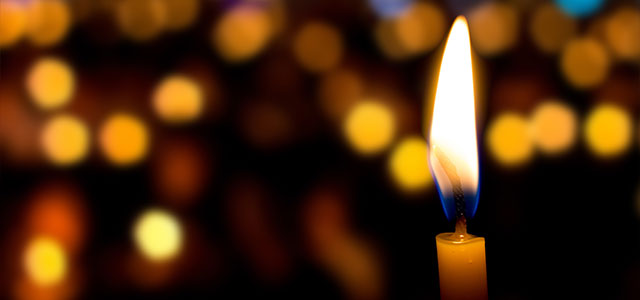 In the wake of the mass shooting at Pittsburgh's Tree of Life Synagogue, many parents have struggled with how to talk to their children about the attack and the hate driving such an atrocious act. Without background knowledge about the horrors of the Holocaust and the long history of persecution that Jewish people have faced around the world, kids don't have the full context about why this violent act – and the anti-Semitism behind it – is even more horrifying for many people, especially with reports of anti-Semitism on the rise in countries ranging from the US and Canada to the UK, France, Sweden, and across Europe (to learn more about anti-Semitism in your country, visit the Anti-Defamation League's global anti-Semitism map).
In our blog post, 40 Mighty Girl Books About the Holocaust, we provide resources to introduce the history of the Holocaust to children of all ages in sensitive, age-appropriate ways. These books highlight how seemingly small acts of prejudice and cruelty grew into outright violence and genocide, providing a historic example of what extreme hate can lead to when communities and countries do not protect those being targeted by bigotry. Several of these titles also share the stories of those courageous individuals who refused to turn a blind eye to the abuse and violence being inflicted on their Jewish neighbors, and the many ways they helped those under attack. If we learn from the worst of our past, we can recognize the warning signs when hate rises again – and stand shoulder to shoulder to stop it in its tracks.
---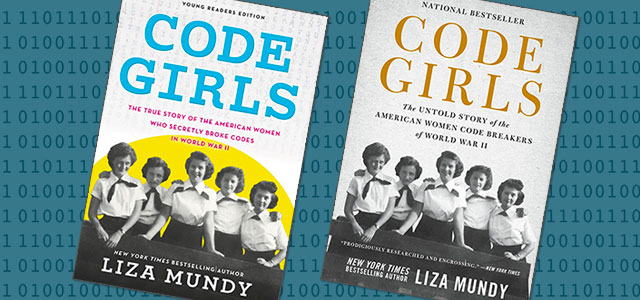 For A Mighty Girl's new book giveaway, we're thrilled to present Code Girls, the newly released Young Readers Edition of the best-selling book, Code Girls: The True Story of the American Women Who Secretly Broke Codes in World War II! In the midst of World War II, with many American men fighting overseas, over ten thousand women were recruited from across the country for a critical secret mission: cracking codes and deciphering the intelligence necessary to win the war. After the war, however, with their vow of secrecy still in place, their stories were nearly lost to history. Fortunately, these courageous hidden women who helped change the course of history have finally been given their due in this riveting book -- now adapted into an entertaining, engrossing version for middle-grade readers!
Thanks to its publisher Little, Brown Books for Young Readers, three A Mighty Girl supporters will receive copies of the newly released Code Girls Young Readers Edition, recommended for ages 10 to 14, and the original Code Girls for teen and adult readers, along with a Code Breaker Game. Additionally, copies of both books will also be donated to a school library designated by the winner so that more children can be inspired by its empowering message. The giveaway is free to enter and the three winners will be randomly selected. With apologies to our many non-US-based supporters, due to legal restrictions, the giveaway is only open to US residents. The last day to enter is Tuesday, November 6.
To sign up for the Code Girls giveaway, visit the Giveaway Entry Page.
---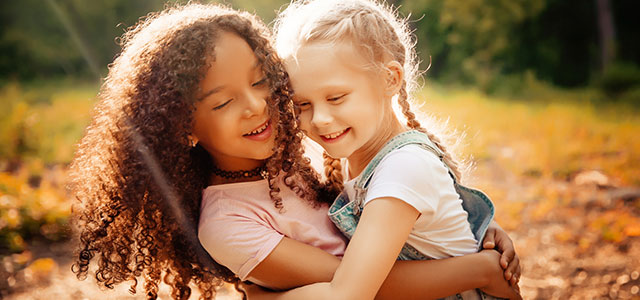 Every year on November 13, countries around the world recognize World Kindness Day, a day to celebrate the natural human desire to be kind and the positive changes that kindness can bring to our communities! During this celebration, people not only perform kind actions to brighten the days of those around them, but they also strive to look beyond the arbitrary boundaries that divide us and focus on our common humanity.
If you'd like to talk about World Kindness Day in your home or classroom, or introduce children to stories that emphasize the importance of kindness, we have resources that can help! Our blog post Children's Books That Teach Kids to Be Kind provides a selection of books for younger readers that show their acts of kindness can make a difference to others. If you'll be recognizing the day with a donation to a charity or by volunteering, you can find books that talk about why we give both of our time and money to help others in our blog post Making An Impact: 30 Mighty Girl Books About Charity and Community Service. And, in a world that feels increasingly divisive, you can teach children and teens that one of the most powerful acts of kindness is standing up for others when they witness bullying, intolerance, or bigotry with the resources in our blog post 60 Mighty Girl Books About Standing Up For Others. By teaching our children about the importance of compassion and empathy, we can all help build a kinder, more accepting future for everyone.
New This Week on A Mighty Girl