This Week in A Mighty Girl History

| | |
| --- | --- |
| Phyllis Latour Doyle, the former British secret agent who at age 23 parachuted into occupied Normandy in 1944 to gather intelligence on Nazi positions in advance of D-Day, celebrated her 97th birthday. | |

3 Things Little Girls Need From Their Fathers. Psychoanalyst Joyce McFadden says that fathers play an important role in supporting their daughters' healthy sexual development at all ages, particularly by influencing "her level of personal confidence, her body comfort and pride, and [her] expectations for the way she should be treated by boys and men."

The Doctor In India Who Delivers Girls For Free. After discovering how severely skewed India's sex ratio has become due to the strong preference for male offspring, Dr. Ganesh Rakh decided to start his own "crusade" to save India's girls by waiving fees and holding a celebration for each girl born at his hospital. Inspired by his campaign, 17,000 Indian doctors have now pledged to offer free or reduced cost deliveries for girls.

9 Body Positive Terms You Need to Teach Your Daughter. Perelandra Beedles encourages parents to make body positivity part of everyday life: "These loving mantras will help you raise a girl who knows beauty comes in many shapes and sizes."

Malala Yousafzai Returns to Pakistan After Six Years. The 20-year-old Nobel Peace Prize laureate returned to her home country for the first time since the Taliban attempted to assassinate her in 2012. She announced plans to permanently return following her studies at Oxford, stating that it is her goal to "make it possible for every girl in Pakistan to receive a high-level education, to fulfill her dreams and become a part of society."

The Trouble With Bright Girls. Studies have found that the higher a girl's IQ, the quicker she is to doubt her ability and give up when encountering difficult material. Many bright girls view their abilities as "innate and unchangeable," as opposed to skills they can hone with practice and persistence. Psychologist Heidi Grant Halvorson offers advice to parents on how to change this mindset.

The 9-Year-Old Whose Court Battle Struck Down Legal Racial Segregation in U.S. Schools. Linda Brown, who as a child in Topeka, Kansas was at the center of the landmark Brown vs. Board of Education Supreme Court case that declared the "separate but equal" racial segregation doctrine illegal, passed away at the age of 76.

From A Mighty Girl's Marketplace

This empowering board book is a fun way to teach kids that "little trailblazers cause great big changes!" Ten groundbreaking women are featured, ranging from computer pioneer Ada Lovelace to athlete Wilma Rudolph to prima ballerina Maria Tallchief. Each woman's story is told in a short verse and accompanied by a cheerful illustration, while a final two-page spread provides a list of twelve more women whose stories you can explore together. This colorful and durable board book is an excellent choice for bringing a little Mighty Girl power to your toddler's bookshelf! Ages: 1 to 4




---

After seeing a classmate spill grape juice all over her new dress — and struggling to find the words that will help her feel better — the young narrator is left pondering: Mom always says, 'Be kind.' But what does it really mean to be kind? As she thinks about kindness, she realizes that it means many things, from being welcoming to a new child to standing up when someone is being bullied. This gentle book takes a contemplative look at kindness, encouraging kids to explore the meaning of kindness along with her narrator. Filled with expressive illustrations, this touching exploration of kindness and empathy will give children many concrete ideas of how they can be kind in their day-to-day lives. Ages: 3 to 7




---

When biologist Caitlin O'Connell traveled to Namibia for the first time, local villagers hated elephants: the animals could easily break down fences and eat an entire year's worth of stored food in a single night. Scientists were desperate to help the elephants; the villagers were desperate to preserve their livelihood. O'Connell decided to study the behavior of the elephants to see if she could find a way to protect both; that desire led to surprising discoveries about how elephants communicate — discoveries that have been used successfully to keep elephants away from farmland. Full of exquisite photographs, this biography of the woman called "the mother of all elephants" is sure to delight aspiring scientists and animal lovers alike. Ages: 9 and up




---

This real-life political thriller tells the story of the nail-biting climax of one of the greatest political battles in American history: the ratification of the constitutional amendment that granted women the right to vote. In August 1920, 35 states have ratified the Nineteenth Amendment, twelve have rejected or refused to vote, and one last state is needed — after a seven-decade long crusade, the future of women's suffrage comes down to Tennessee. Over one hot summer, opposing forces converge on the state for a vicious face-off replete with dirty tricks, bigotry, and betrayals. Following a handful of remarkable women who led their respective forces into battle, The Woman's Hour is the inspiring story of activists winning their own freedom in one of the last campaigns forged in the shadow of the Civil War, and the beginning of the great twentieth-century battles for civil rights. Ages: Adults




---

This colorful garden tote filled with real child-sized garden hand tools is perfect for inspiring budding young gardeners! The set includes a hand rake, shovel, and trowel, each with a metal head and wooden handle. The sturdy canvas tote includes front and side pockets with space to add anything else your little one wants to bring along. Ages: 3 to 8




For A Mighty Girl's new book giveaway, we're excited to present What If..., an extraordinary new picture book celebrating the power of the imagination and the resilience of the human spirit! The creative young girl who narrates this story loves to write and draw, but one day she wonders: what would happen if her pencil disappeared? This question launches her on a journey of discovery where she explores the countless forms that creativity and self-expression can take. If she can't draw her dreams, she'll sculpt or build, carve or collage. If she can't do that, she'll turn her world into a canvas or she'll sing, dance, and dream.... With rhythmic rhyming text by author Samantha Berger and filled with Mike Curato's gorgeous mixed media collage illustrations, this inspiring book will encourage children to pick up pencil and paper — or whatever they have at hand — and start bringing their own creations to life!
Thanks to its publisher, Little, Brown Books for Young Readers, three A Mighty Girl supporters will receive an autographed copy of What If..., recommended for ages 4 to 8, and a Design Your Own Butterfly Wings Kit. An additional copy of What If... will be donated to a school library designated by the winner. The giveaway is free to enter and the three winners will be randomly selected. With apologies to our many non-US-based supporters, due to legal restrictions, the giveaway is only open to US residents. The last day to enter is Tuesday, April 10.
To sign up for the What If... giveaway, visit the Giveaway Entry Page.
---
Dorothea Dix: Compassionate Crusader for the Mentally Ill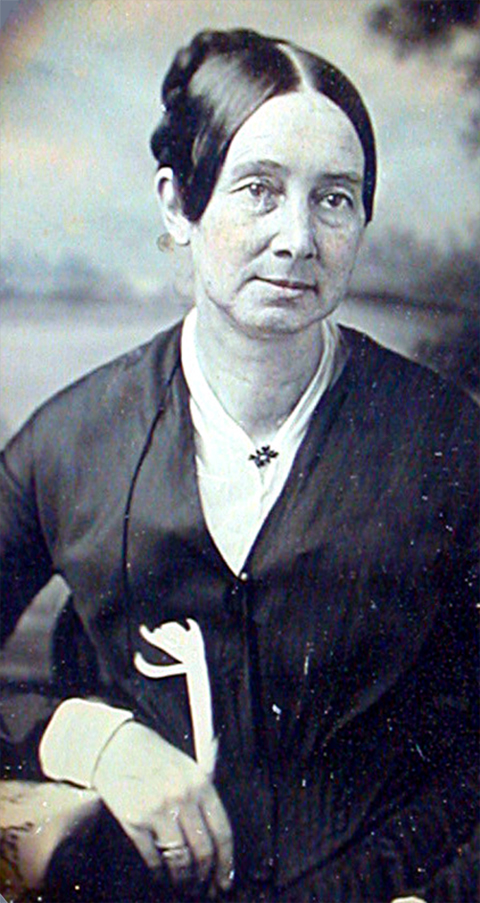 At a time when people with mental illness were often abused and kept in inhumane conditions, the American social reformer Dorothea Dix, who was born in Hampden, Maine in 1802, embarked on a 40-year-long crusade that reformed mental asylums in the US, Canada, and Europe. After working as a teacher and a governess for many years, Dix began a second career as a reformer at the age of 39 and began investigating how Massachusetts cared for poor and indigent people with mental disorders.

She found the conditions appalling and her furious "Memorial" to the state legislature was blistering: "I proceed, Gentlemen, briefly to call your attention to the present state of Insane Persons confined within this Commonwealth, in cages, stalls, pens! Chained, naked, beaten with rods, and lashed into obedience." Her vigorous campaigning led to the passage of a bill authorizing the expansion of a state facility to care for people with mental illness.

Thus began Dix's mental health reform crusade that continued for 40 years. She went on to campaign in every Eastern state for the creation of mental hospitals and played a major role in the founding of the 32 mental hospitals, 15 schools for people with intellectual disabilities, a school for the blind, and numerous training facilities for nurses. She also spent several years investigating the state of asylums and advocating for reforms in Canada, Scotland, Russia and elsewhere. During one visit, she met with Pope Pius IX, who ordered the construction of a new hospital for the mentally ill after hearing Dix's report.

She continued her work to improve the care of the mentally ill and prisoners until her death in 1887. As she once famously stated: "I think even lying on my bed I can still do something." She left behind an incredible legacy of institutions, but most importantly, Dix fostered a new attitude of compassion and responsibility to those who are unable to care for themselves.

Dorothea Dix's inspiring story is told in the historical fiction novel for adult readers One Glorious Ambition: The Compassionate Crusade of Dorothea Dix, and the biography Breaking the Chains: The Crusade of Dorothea Lynde Dix for ages 9 and up.
New This Week on A Mighty Girl